Freestanding digital display – Plug and Play
The Android Freestanding digital display comes with a built in HD media player, allowing you to update them using a USB memory stick. Load your pictures and videos onto a USB memory stick then insert it into the display, which will copy the files into its internal flash memory. Once you remove the memory stick the screen will then start playing the pictures and videos in a continuous loop.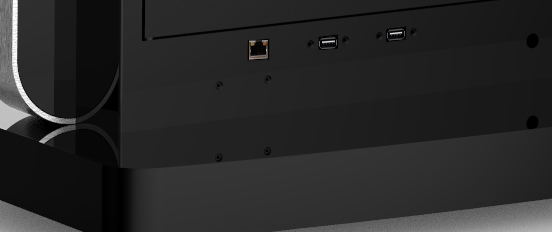 Free Scheduling Software for Freestanding digital display
For more advanced users the Android Freestanding Digital Posters come with a piece of free Scheduling Software for displaying different content at different times of the day as well as setting image display durations and transition effects. For example, a restaurant can create three daily schedules; the breakfast menu in the morning, lunch menu in the afternoon and the dinner menu in the evening. If you prefer to keep it simple you can update the screen directly without using the software.

Freestanding digital display IPS Panel
Accurately displays an image's quality and colour depth at an 178° ultra wide viewing angle. There is no fall-off in colour accuracy and no diversion in contrast ratio at wide angles. From bright sunlight to the most challenging lighting environments these displays are designed to reproduce and maintain the ultimate colour temperature for lifelike images. The panel is also optimised for mounting in either landscape or portrait orientation.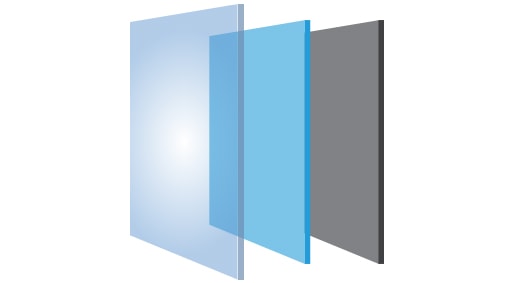 Scrolling Text
If you want you can also display a "ticker tape" style scrolling text message along the bottom of the screen. This helps you get your message across or help highlight any specific promotions or offers.
Internal Locker
Should you need to run the screen from an external source, like a PC, you can do so by using the HDMI input or the VGA and 5mm audio jack inputs. There is also a space to fit a small PC or media player inside the lockable compartment.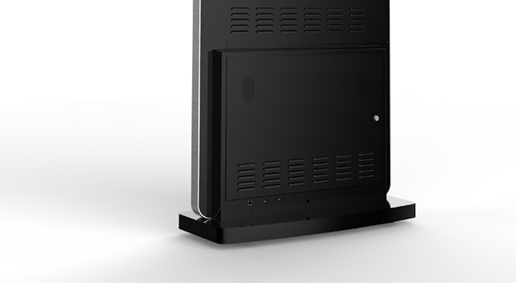 Power Timer
The eco-friendly power timer allows you to assign daily or weekly on and off times for your screen. The ability to power on/off automatically means that the screen is only in use when it needs to be. This improves your environmental efficiency.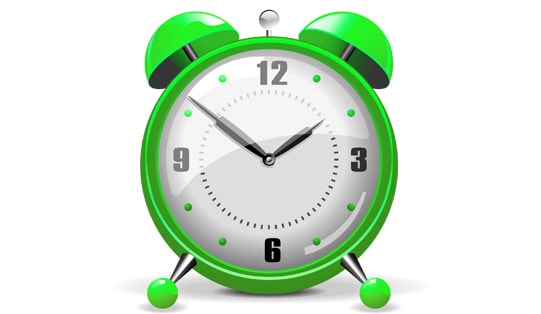 Designed for Public Spaces
The Android Freestanding Digital Posters are fitted with a commercial grade LCD panel. They have the ability to be in constant use, have a wide viewing angle, no buttons, controls, logos or branding on show. They are also generally much brighter than LCD panels found in home TVs or computer monitors. Their tempered glass face, rounded corners, super slim profile and aluminium surround all add to their captivating tablet-like aesthetics. It also protects the internal components from potential damage.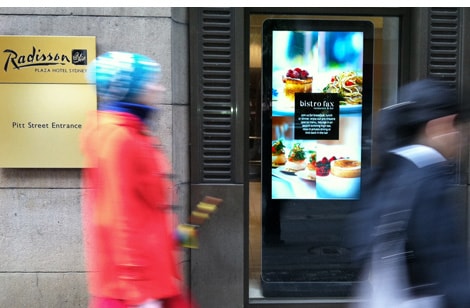 Optional Network Upgrade
For a small charge, you can also upgrade your screen to be networked, allowing you to remotely update your screen via LAN, WiFi or 3G.
The Display Centre supplies over 4,000 retail displays and business supplies. For more information about Freestanding digital display, or any of our products, please use our contact us page.